INVASIVE ALIEN SPECIES MANAGEMENT COURSE - 2015 EDITION
The anual invasive species management course offered by the Horus Institute will take place in Florianopolis - Santa Catarina between August 3 to 7.

The course aims to provide natural area managers sufficient skills and scientific background for on-site management of invasive species.
For more details, click here (information in Portuguese).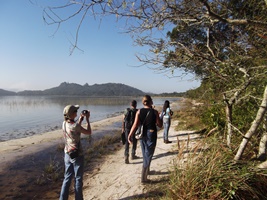 Access to the I3N website:

LATIN AMERICAN NETWORK FOR THE STUDY OF INVASIVE SPECIES
Click to see the published bulletins